Benefits of Auction
Auctions generate excitement and stimulate buyers to act now. When a property is at the peak of desirability, auctions produce the best results. An auction establishes the true market value of real estate at a specific point of time.
Finding multiple buyers for a very desirable property may not be difficult but capitalizing on that competition is our specialty. Auction provides a platform for discovering the highest obtainable sales price through competitive bidding.
Contact Us
Sell As-Is
Auction puts the power in the hands of seller by listing the property in as-is condition – no need to pour money into a property you're ready to sell.
Cash Terms
While buyers can always get financing, the selling transaction is sold in cash terms with a percentage of nonrefundable earnest money due at the close of the auction.
Close Quick
Don't waste time and money leaving your property sitting on the market – auctions close within 30-45 days.
We Do the Work for You
Our customers often tell us how simple the process seems, and when we hear that, we know we've done our job. The fact is that the process is a lot of work. From start to finish, we have a system of approximately 280 steps, but we want you to feel like you have one – deciding on McCurdy.
Once you take that step — you can relax and let us do the work. Ready to talk to an agent? Call us at 316-867-3600 or click below to send us an email.
Contact Us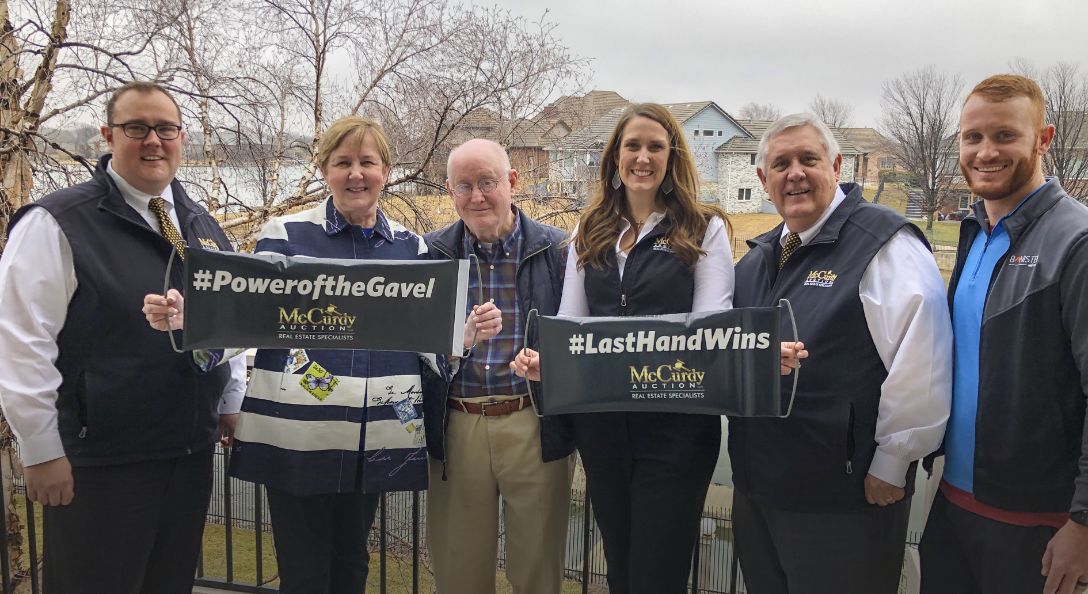 Don't just Sell at Auction – Buy!
Auctions are a great way to purchase property and offer several key benefits to the buyers. Auction produces fair market value through competitive bidding, allowing you, the buyer, to make a smart buying decision with a seller that is committed to sell. Buyers determine the market value. Auctions provide for a timely purchase and eliminate long negotiation periods.
#1 Auction company in total volume and transactions in South Central Kansas MLS
2022 Annual Report
CONTACT MCCURDY
Talk to an agent about our custom transition solution.