Senior Transitions
You're preparing to downsize from your long-term family home. There are countless details to coordinate before you can even start down the pathway of listing the real estate. Often the most overwhelming part is figuring what to do with the excess screwdrivers, pots, pans and numerous other items you've spent years collecting.
At McCurdy, we make it simple. We have custom solutions to guide you through all aspects of the complicated, and many times emotional, journey.
Contact Us
Minimize Stress
We have a team of over 25 professionals who have the experience and training to work on every aspect of your sale.
Maximize Your Return
With the auction process, bidders compete against each other for your property, driving the price up to its highest potential.
Secure Your Future
By selling your biggest asset, you take the first steps toward a nestegg that provides financial security for the rest of your life.
We Do the Work for You
Our customers often tell us how simple the process seems, and when we hear that, we know we've done our job. The fact is that the process is a lot of work. From start to finish, we have a system of approximately 280 steps, but we want you to feel like you have one – deciding on McCurdy.
Once you take that step — you can relax and let us do the work. Ready to talk to an agent? Call us at 316-867-3600 or click below to send us an email.
Once you take that step — you can relax and let us do the work. Ready to talk to an agent? Call us at 316-867-3600 or click below to send us an email.
Contact Us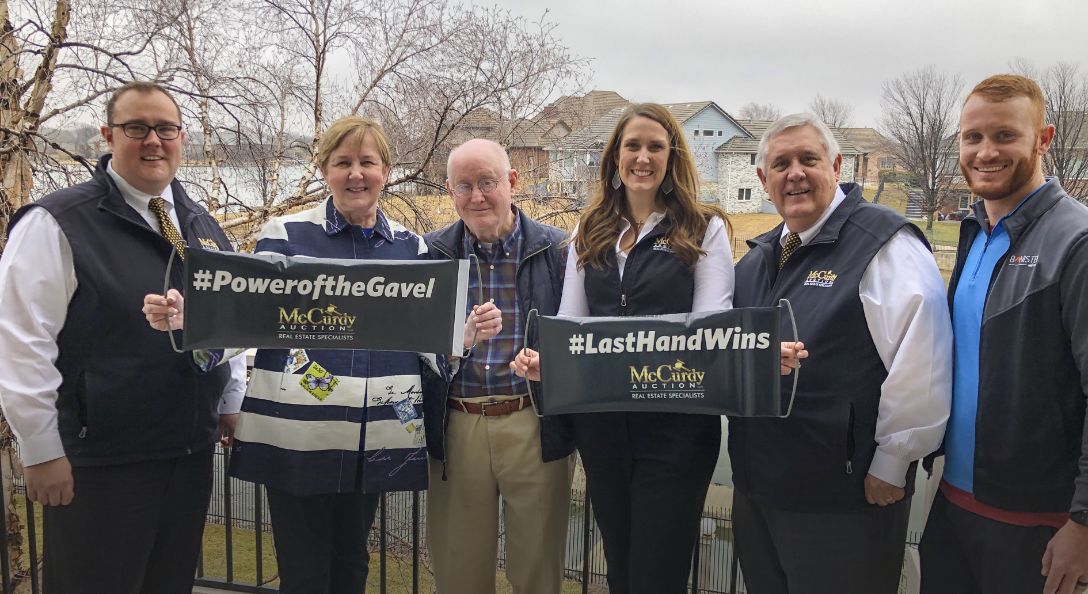 Selling at Auction is a Proven Method of Success
We understand that your home is one of your most valuable assets, and we respect the importance of this decision for your future. We give a complimentary evaluation for your property and work with you to develop the best possible solution for your circumstance. Whether traditional listing or auction method, we communicate with you to develop a precise plan to meet your needs. We want to utilize this evaluation process as an opportunity for you to ask questions and learn about the auction process so that you can make an informed decision that's best for your situation.
The reality is, the auction method is proven. We wouldn't ask you to take our word for it — search our website and see for yourself the thousands of properties we have successfully sold. Auction is rapidly becoming the first choice for homeowners and with good reason. When you add up all the advantages, it's not a surprise that people are choosing auction first to sell their property.
Sold Listings
Search Sold Listings
Braden said, 'you pick out what you want and when you've done that, we [McCurdy] will come in and take care of the rest,' and I thought, huh, well, I can hardly believe that. But he was absolutely true to his word. We took what we wanted and then his team came in. I'm telling you, it was a Godsend. We didn't have to do another thing.
Mrs. Hamel
Seller of 1909 W. Driftwood
CONTACT MCCURDY
Talk to an agent about our custom transition solution.