Award Winning Marketing
As part of McCurdy's all-inclusive approach, your property will be fitted with a custom selling solution and marketing strategy ran by our award-winning, in-house marketing team. Recipients of over 90 first-place national awards for strategic campaigns – we don't take a passive approach to marketing your property.
We create targeted, purposeful marketing pieces that will spotlight your property—placing it in front of buyers most likely to be interested in your property—and maximize your auctions audience and exposure.
Contact Us
Photography & Videography
Our team captures your property in a series of images highlighting its unique features. Professional videos can also be added to your marketing package.
Targeted Campaigns
Leverage our network of buyers through listing syndication across all major REALTOR® websites, a robust social media and Internet ad campaign and quality print design.
Real-time Data Reporting
Receive weekly updates on your properties website views, showings, text alert sign ups and more leading up to and throughout your auction.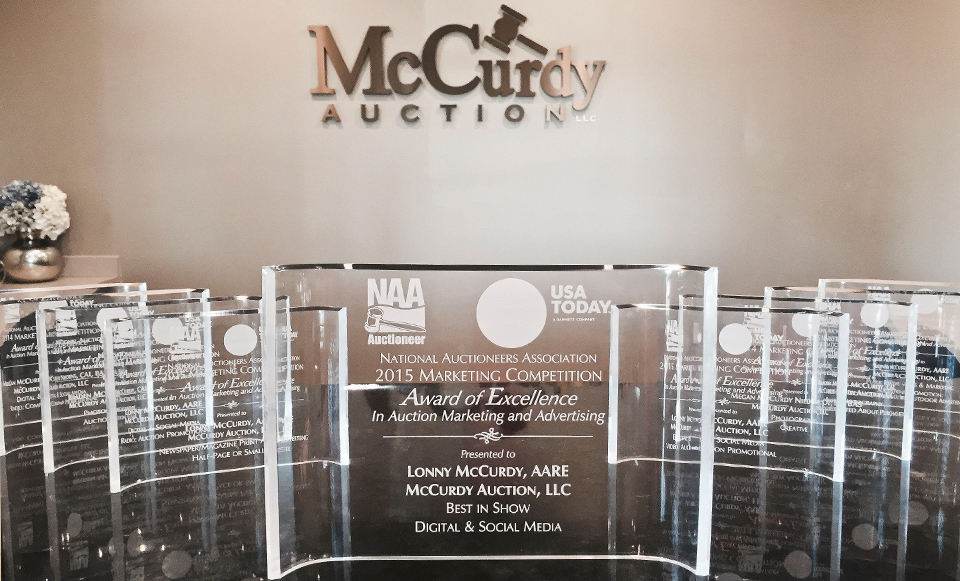 Leading the Industry in Strategic Campaigns
McCurdy is an innovator and industry leader in real estate auction marketing – winning the National Auctioneers Association Campaign of the Year in 2017 in addition to dozens of top-ranking awards over the years.
As part of the marketing plan to auction Kansas Congressional Representative Mike Pompeo's Wichita home after being selected as the Central Intelligence Agency (CIA) director, McCurdy's in-house team implemented a strategic, multi-channel campaign that attracted competitive bidders and resulted in a successful sale price of $726,000.
CONTACT MCCURDY
Talk to an agent about our REALTOR® co-op program and how to get involved.