Experience the Power of the Gavel
Auction eliminates the closed doors of traditional buying and selling. It brings competitive bidders together in a transparent setting where the result is true price discovery for the buyer and seller.
Contact Agent
What Auction Can Do for You
An auction eliminates "negative" haggling with an upward progression of bidding in a very positive environment. The seller determines the date and time of the auction. A deadline is established which motivates the buyer to act now! Your property sells for cash in as-is condition and closes in 30 days or less.
Contact Us
Award Winning Marketing
As part of McCurdy's all-inclusive approach, your property will be fitted with a custom selling solution and marketing strategy ran by our award-winning, in-house marketing team. Recipients of over 90 first-place national awards for strategic campaigns – we don't take a passive approach to marketing your property.
We create targeted, purposeful marketing pieces that will spotlight your property—placing it in front of buyers most likely to be interested in your property—and maximize your auctions audience and exposure.
Learn More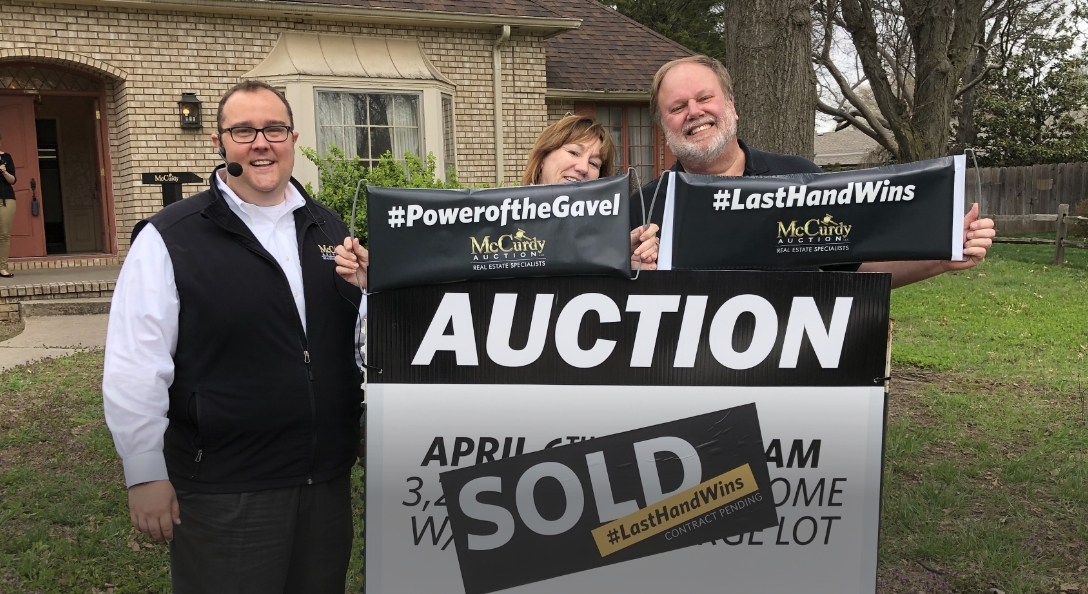 #1 Auction company in total volume and transactions in South Central Kansas MLS
2022 Annual Report
CONTACT MCCURDY
Talk to an agent to learn more about why auction is the leader in real estate.