Farm & Ranch
Selling land — farm and ranch, hunting, recreational or undeveloped acreage — is a more complex process today than ever before. Simply placing a sign on the property and advertising in local publications no longer attracts the audience that is necessary to maximize price in today's market.
At McCurdy, we've conducted approximately 400 land auctions since 2008 — and have a proven record of bringing buyers and sellers together for successful land transactions. We understand what motivates land buyers, and we create targeted campaigns to increase your prospective buying audience, which in turn, increases competition for your property.
CONTACT MCCURDY
Message us for more information about our farm & ranch services.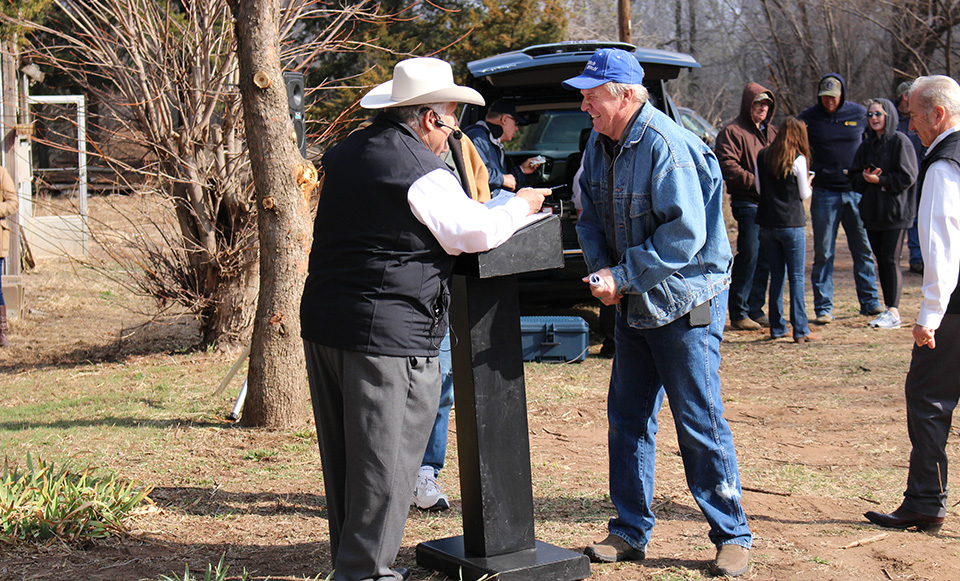 The Right Auction Means More Per Acre
Our experience over the last few years has shown us that, even in a challenging farm and ranch economy, there is room for optimism about land prices. We've seen similar sentiment across other land and value trend experts such as the K-State University Ag Lenders Conference data and K-State's Department of Agricultural Economics publications.
We sold 469 acres of pasture ground in Greenwood County for a price more than 50% higher per acre than recent competing sales were able to produce in last year's Land Week campaign. McCurdy has proven there is money in the market, and we are ready to help you get the same competitive result for your land. Call an agent at 316.867.3600 for your custom proposal today.
Sold Listings
SEARCH SOLD LISTINGS
Selling Land at Auction
Auction is a proven method for generating interest and competition among buyers, and there are various auction methods available to you. We'll discuss these options and assist you in choosing the best method for your property. Watch a quick video to see what sets McCurdy apart from other auctioneers.
In 2019, McCurdy sold 55% of all auction transactions in the South Central Kansas MLS system. The second place auction transactions leader made up 7% of the market share.
Kansas' Leading Auctioneer - McCurdy