Auction Methods
Auctions offer a unique blend of structured process and agile flexibility when selling real estate. The right combination of auction type, method and format can result in a successful event that brings top dollar for your property.
Finding the right solution can seem overwhelming, but McCurdy's experts can help you navigate the equation both effectively and efficiently with a custom solution. Explore the variety of avenues you can take below or contact an agent today!
Online Only Auction
Online only auctions are timed events with open and close dates that typically span two to three weeks. All bidding occurs on our website over the course of the auction and culminates in the last minutes as final bids roll in.
Live with Online Bidding
These auctions include both in-person bidding at the auction location and online bidding through McCurdy's website. With the auctioneers' broadcasted via live stream, online bidders can participate in real time.
Live Stream Auction
This is an auction in which all the bidding is done online in real time though McCurdy's website while the auction is broadcast at the given time and date.
Live Auction
This type of auction is conducted at the property on a specified date and time. Properties are open one hour prior to the auction start as well as available showings leading up to the auction date.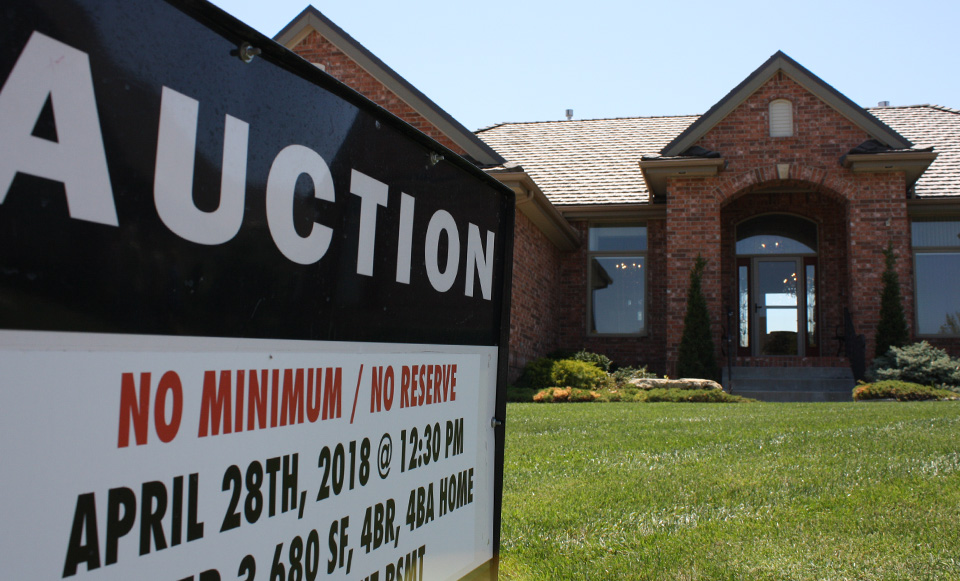 Absolute vs. Reserve
Part of a custom solution provided by a McCurdy expert includes a recommended type of auction – absolute or reserve.
An absolute, or no minimum/no reserve, auction means the property will sell the day of auction to the highest bidder. A reserve, or subject to seller confirmation, auction means a minimum amount set by the seller has to be met before the property is considered sold.
Both types of auction provide their own benefits, and your specific situation will help determine which option will result in the most successful auction for your property.
Contact Us
CONTACT MCCURDY
Talk to an agent about creating a custom solution.
Unique Properties
Whether you have one property or several ready for auction, we offer a variety of selling formats to meet your needs – standard auction, high bidder's choice, and separate and together.
The standard auction approach is just that – a straight-forward auction that sells one property at a time. The following two formats add complex elements into the process that give the seller an increased chance at increasing profit and offer the buyer more options auction.
High bidder's choice is an auction format that features multiple properties. Buyers are given the chance to bid on the listings in their ordered number and the high bidder is given the option to purchase one or more of the properties at the high bid price.
Separate and together also features multiple properties, but in this instance, the auctioneer will take bids for each property separately and then will take bids on both together. The format that draws the highest amount is how the properties are sold.
In 2019, we saw 5,778 bidders at our auctions. 3,171 of those bidders were considered new, having never before participated in a McCurdy
2019 Annual Report