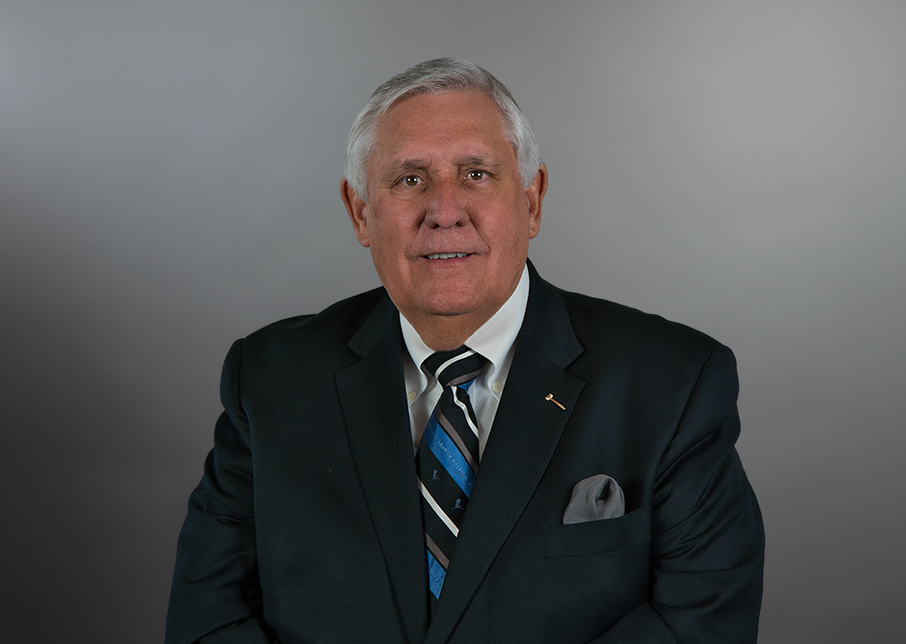 Lonny McCurdy
Chairman of the Board, Auctioneer
With nearly 40 years of real estate experience, Lonny is a leader in the real estate auction industry with a reputation for treating everyone like they are part of the McCurdy family. Since founding McCurdy Real Estate & Auction, LLC in 1982 with his wife, Annette, he has continuously worked to grow the real estate auction industry. In 2007, Lonny was inducted into the Kansas Auctioneers Association's Hall of Fame for his inspiring contributions to the auction industry, community and Kansas Auctioneers Association.
Along the way, Lonny has established a long record of success helping clients auction and sell their homes, businesses and land assets. Among Lonny's repeat buyers and valued clients are some of Wichita's most prominent individuals and businesses.
He is a second-generation auctioneer and has earned the Accredited Auctioneer of Real Estate (AARE) designation, the National Auctioneers Association's premier real estate designation. He is currently an active member of the National Auctioneers Association, Trustee Member of the National Auctioneers Foundation, the Kansas Auctioneers Association and the REALTORS® of South Central Kansas.
During his long-standing career, he has served as director and president of the Kansas Auctioneers Association. He has also served as director, treasurer and president of the Wichita Area Association of REALTORS®. In 2014 Lonny was awarded Broker of the Year by the Wichita Area Association of REALTORS®.
Browse Auctions Managed By Lonny McCurdy:
Upcoming
Sold
AUCTIONS CURRENTLY MANAGED BY Lonny McCurdy